You know how there are some movies that people talk about and refer to over and over? Well, sometimes its good to actually watch one of those movies if you never have.
That's why I checked out
Steel Magnolias
from the library.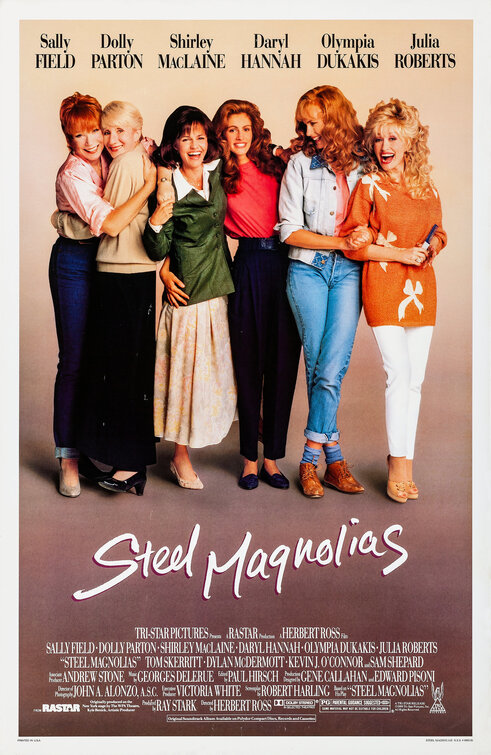 And I learned that it is the saddest darn show ever.
So maybe sometimes its good to not watch those shows people talk about.
Here are some things that
the movie made me think
about:
Wouldn't it be fun to have Dolly Parton do your hair? for real. Is she that nice in real life. She seems real nice.
I would like to visit the South.
Isn't Olympia Dukakis a lovely name? It's absolutely delicious to say. If that name were a food it would be pineapple curry.
It would be awesome to be a rich old lady.
I'm not a fan of death. Not at all.
I'm not that into sad movies. Are you supposed to want to watch something like that again?
I think that having a strong group of friends is really important in life. And the more things you go through together, the better friends you become.
But I think that even though I've never had big hair,

it might be fun to have really big hair

for just a minute. I mean really big hair.
And that's what I learned from Steel Magnolias.