Dan and I went to the BYU vs. Utah basketball game on Saturday night at the BYU Marriott Center. I only have two words to say about it: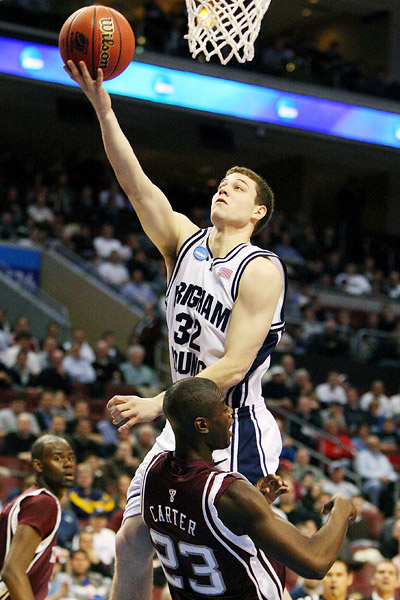 I have
no idea wh
y
his mother named him that. But I'm sure glad she taught him to shoot a ball. The guy hit shot after shot. Never seen anything like it.
I have two more words:
The man is insane. But he's insane in a pretty awesome way. What I really liked about him was that, as Dan put it, if someone had handed him a jersey and said he could play he would have hustled in there and done a bang up job of it too. I'm guessing he'd foul out, though. 'Cuz the dude is intense.