So I said to Will, "
There's chocolate all over your face!
"
And he said to me, "
Frankly my dear, I don't give a damn
."
* By "true story" I meant "partially true story" 'cuz he really had chocolate on his face and he really looked like Rhett Butler. But he didn't say any swears.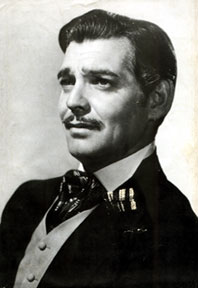 The resemblance is uncanny.